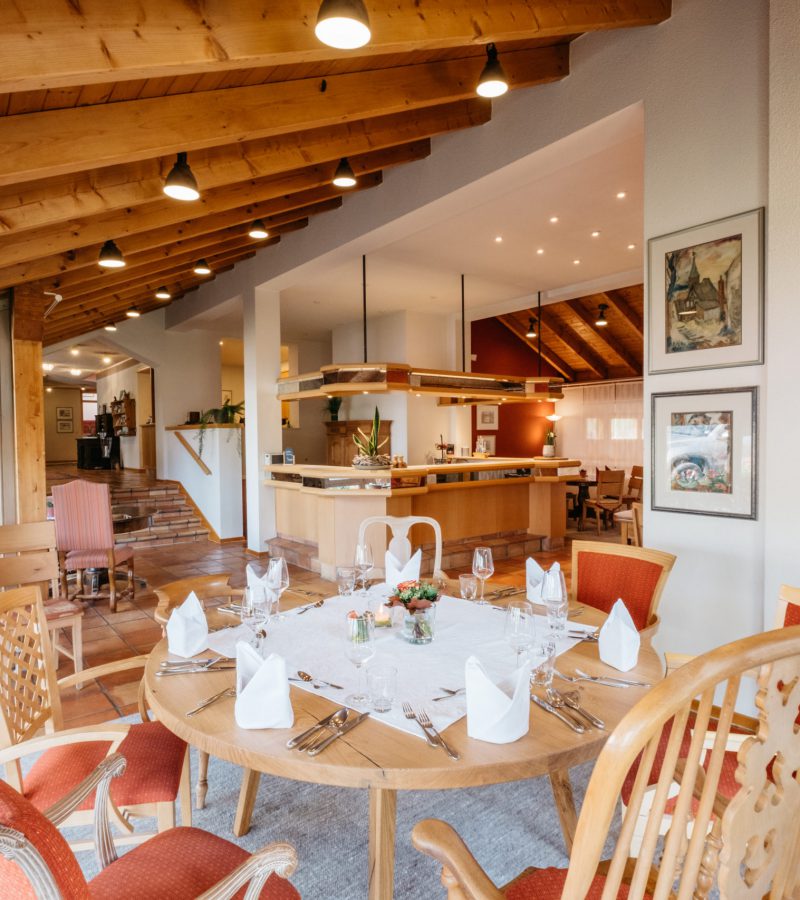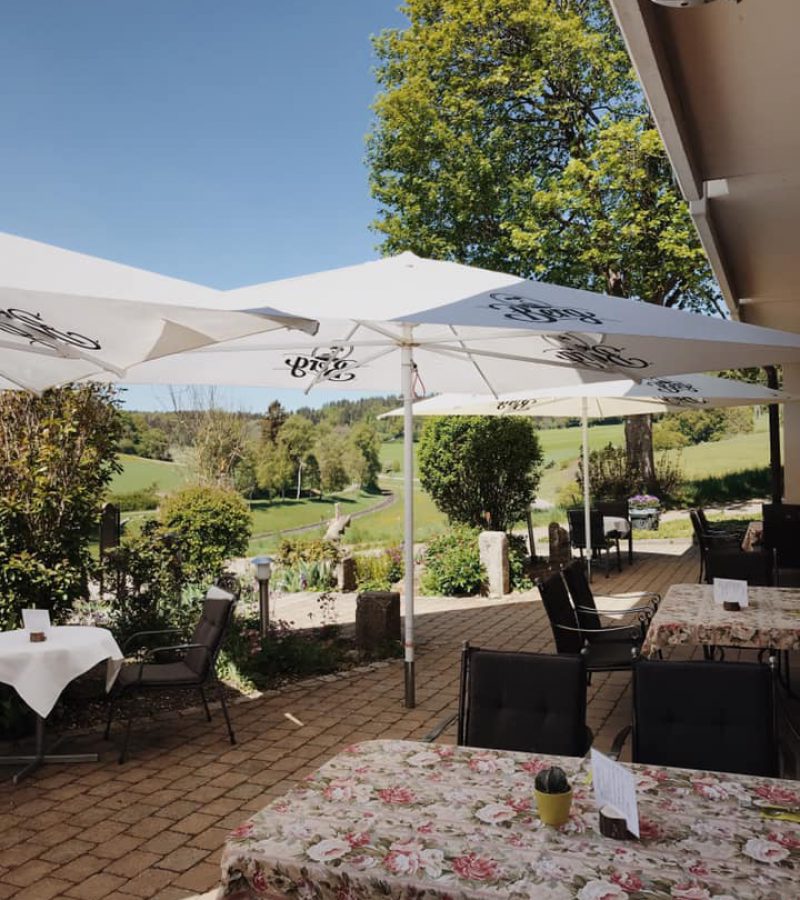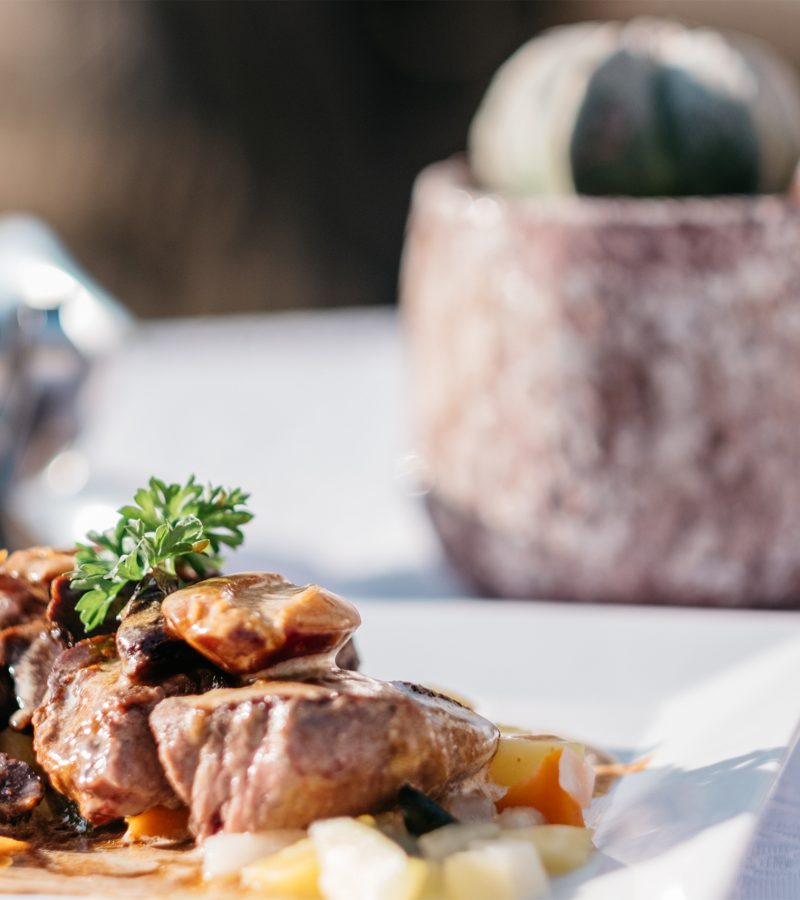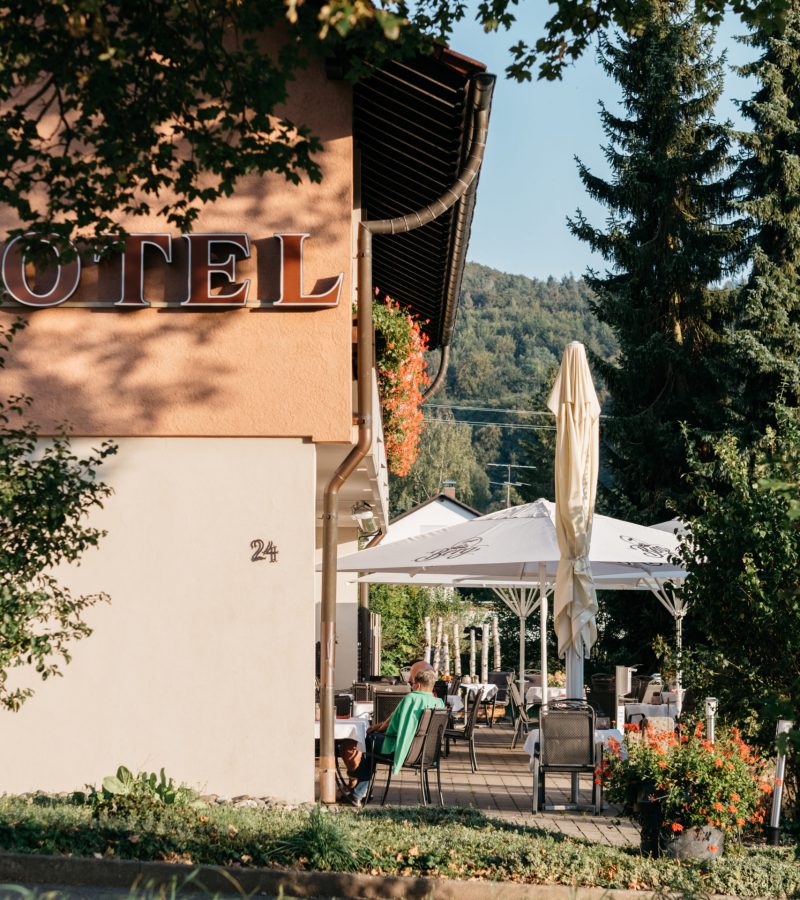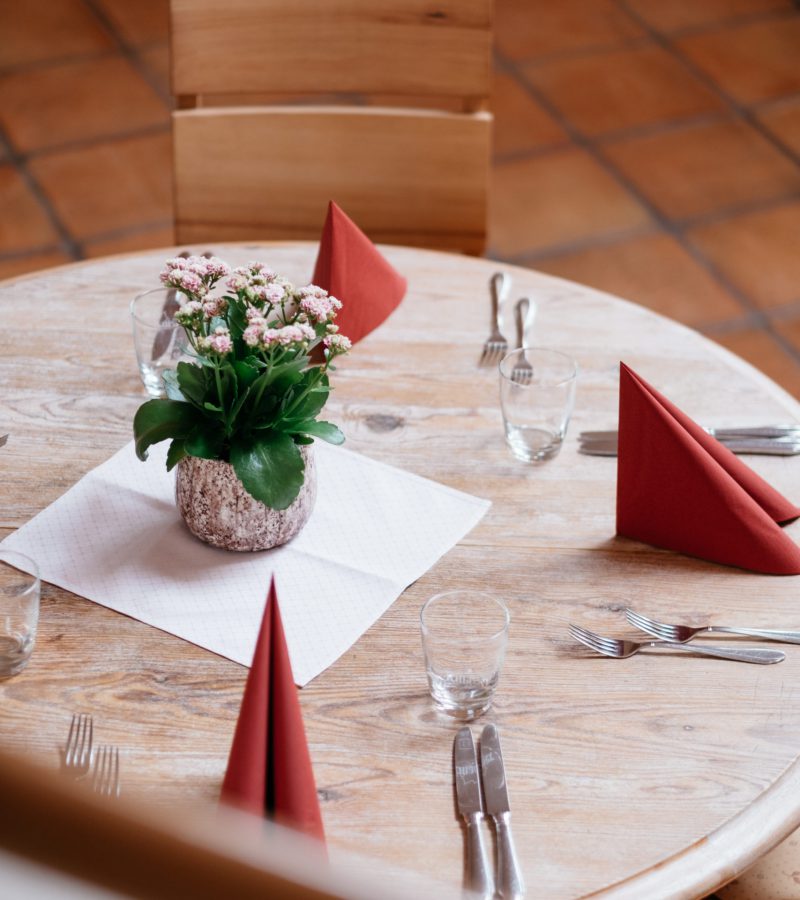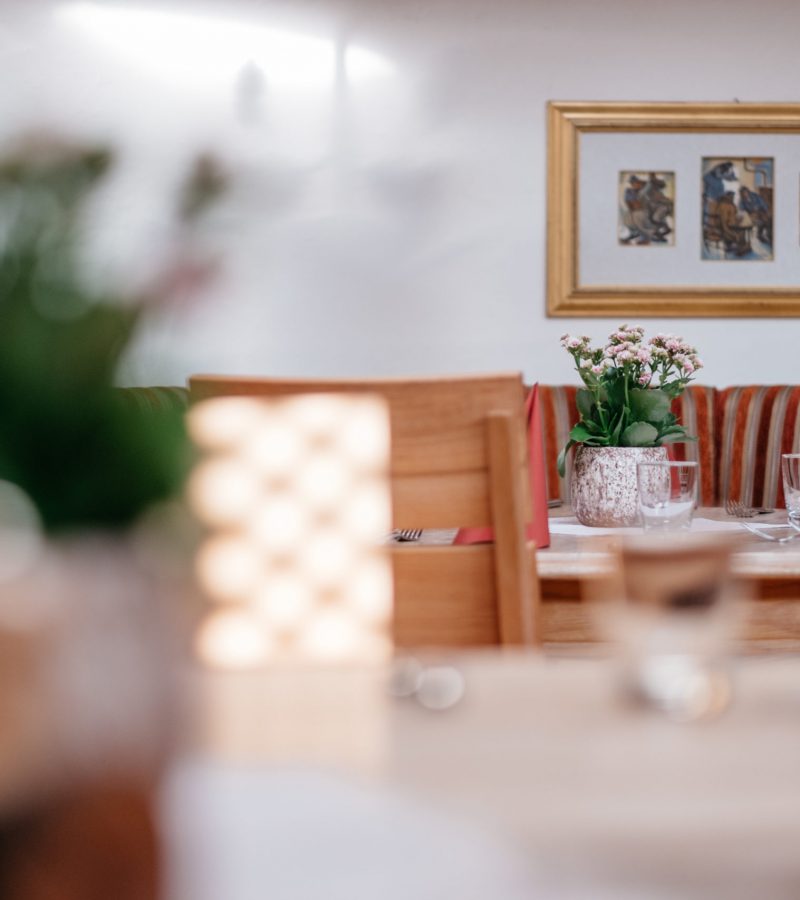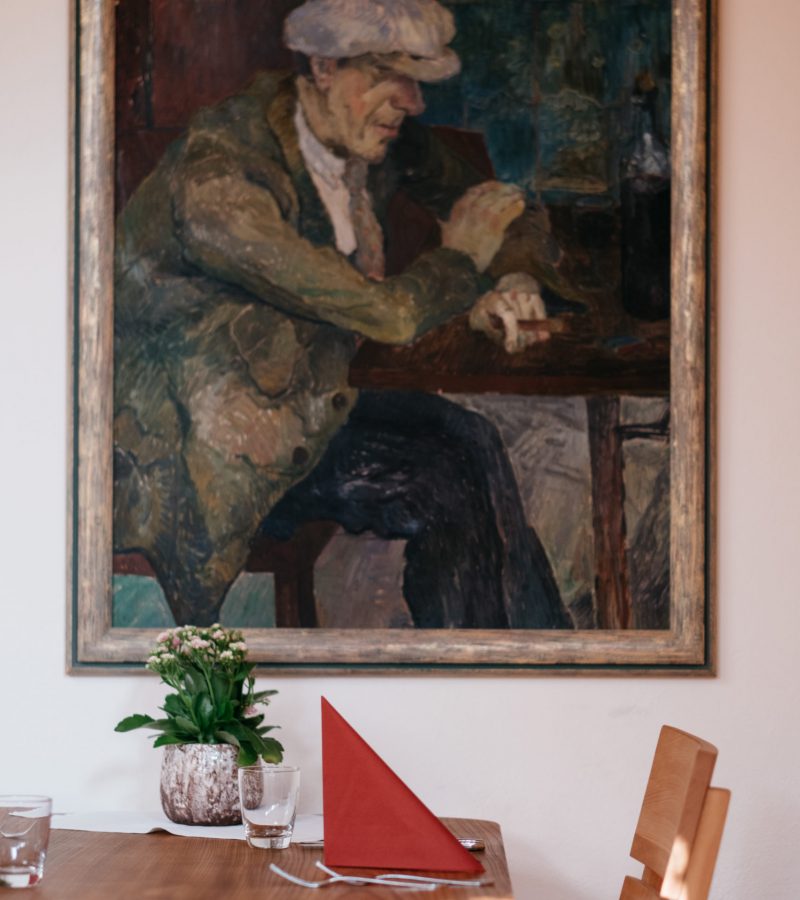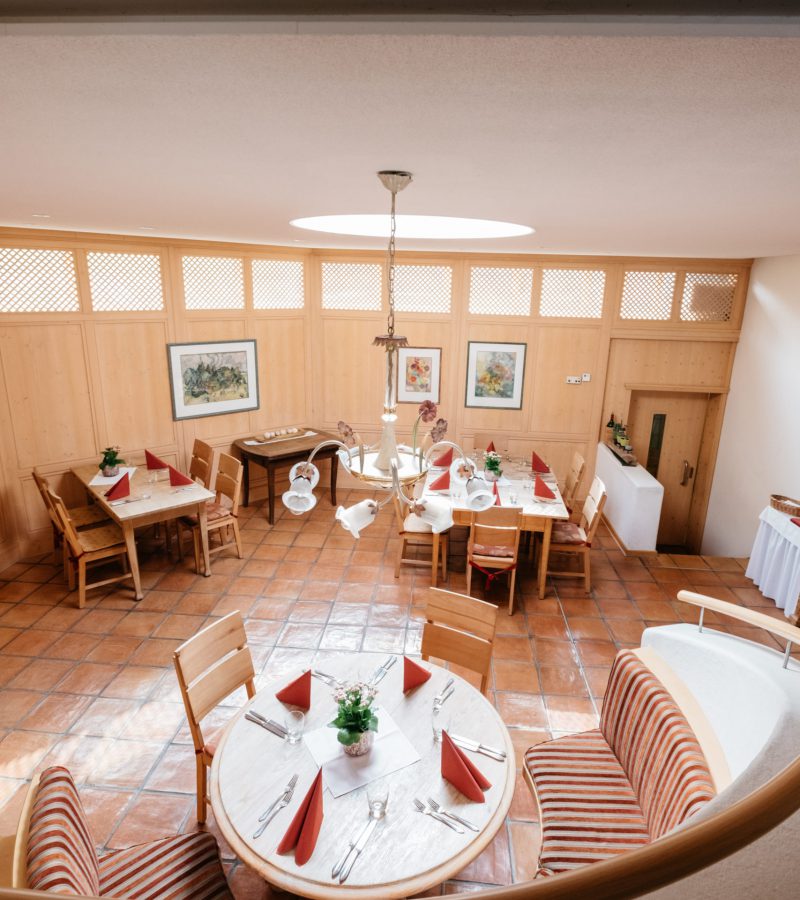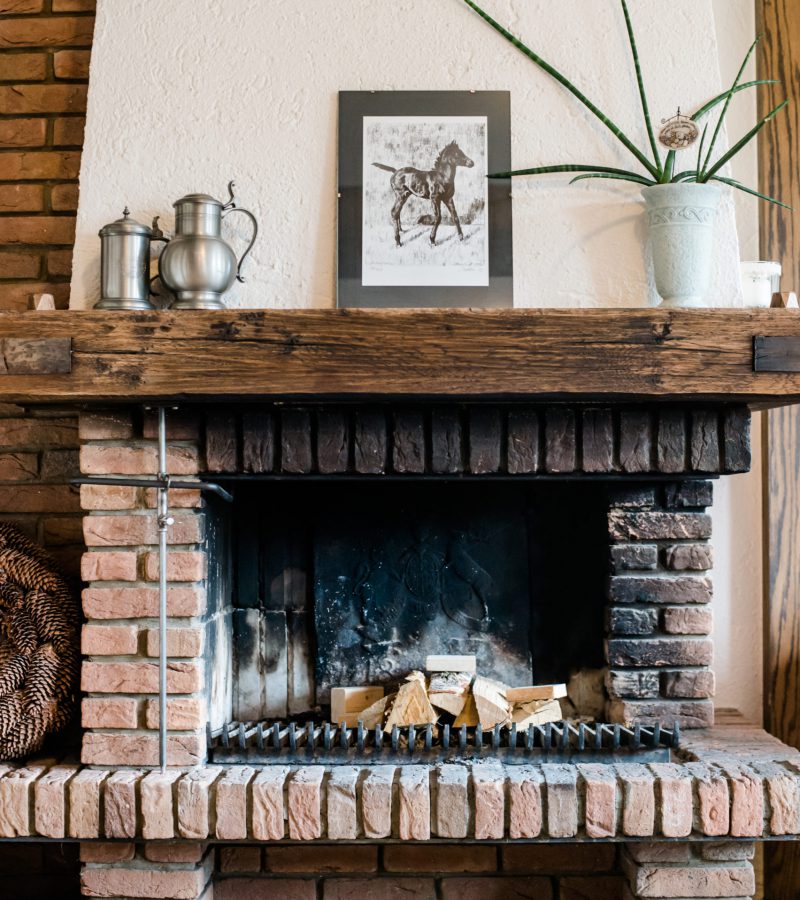 Nature is our larder. Regional. Direct. And superb.
We have always set great store by high-quality, regional and seasonal foods. But superb food can also be down-to-earth.
Klaus and Marc Winter discovered their passion for hunting, as well as cooking, some time ago. The solution was obvious - we leased the hunt behind our beautiful country hotel. And that became the basis for our philosophy. We work with honest products that do not have to travel long distances. We know "where it comes from" and we value food. If the game is killed in the forest, it is taken directly to the kitchen for cleaning and cooking.
Our chefs all firmly believe in "nose-to-tail eating". We don't just work with the valuable cuts; we make use of the entire animal. On our menu, game dishes share space with updated Swabian classics. And don't forget our signature Swabian Zwiebelrostbraten, a beef entrecôte topped with crispy-fried onion rings. Have you tried it yet? Almost everything we prepare in our kitchen is sourced from our region.
In addition to the finest culinary delights from our kitchen, our service is renowned for its warmth and sincerity.
We love what we do. Every day we do our very best to create unforgettable moments and memories for you.
We invite you to spend a pleasant time in our restaurant, in the fireside lounge, the dining hall or, in the summer, on our beautiful south-facing terrace. Celebrate life in our warm family atmosphere, with delicious delicacies and perfect drinks.
Welcome. Make yourself at home.
We have a barrier-free toilet on the ground floor.
| © RESTAURANT & LANDHOTEL WINTER
Restaurant & Landhotel Winter
Ziegelbergstraße 24
72532 Gomadingen